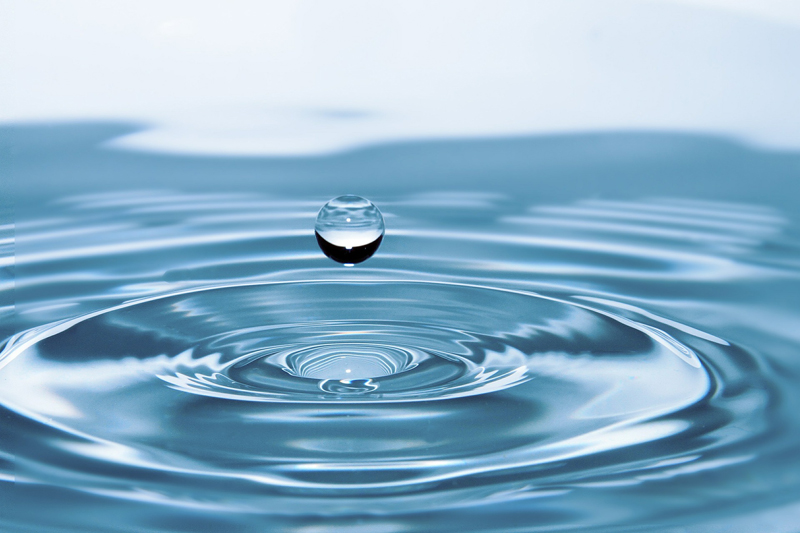 When it comes to beautiful skin, hydration is the key. Your body will give you many different warning signs that you are dehydrated and the ones involving your skin can be the most noticeable. Skin hydration shows up in a multitude of ways. Some you may be familiar with and some you may not.
Signs your skin is lacking hydration:
Dull or uneven skin tone
Dry and irritated skin that may be itchy or taut
Increased breakouts
Flaky, red or blotchy skin
Hydrating skin on the inside
Skin hydration can be affected by what you are putting in your body. Drinking enough water is the best way to improve your skin hydration. You should be drinking water continuously throughout the day, and if you find yourself feeling thirsty, you are already getting dehydrated. For your skin to retain moisture your body needs plenty of water. Your skin is often the first thing to show when you aren't eating right. Your body needs 1.5 to 2 liters of water a day along with various nutrients. When you aren't eating the things your skin needs to look it's best, it shows. Skin hydration levels will vary from day to day if you are not consistent in your diet. Do you love avocado? Not only it is great for you because it is loaded with healthy fats, but it also helps with your skin hydration. Add it to your diet for a bit of a boost. If you aren't a big fan of avocado, almost any fruit will do. Fresh fruit contains many vitamins and minerals that are great for your skin's moisture levels.
Hydrating skin from the outside
While eating hydrating foods and making sure you are getting enough H2O is extremely important, on occasion your skin may still need a bit of help. If you are in Aurora, we would love to serve you with our
 HydraFacial MD treatment
. This is a noninvasive procedure in which we give you a multi-step experience including hydradermabrasion, a chemical peel, automated painless extractions, and a special delivery of Antioxidants, Hyaluronic Acid, and Peptides. Your skin will see a reduction in fine lines, better skin texture, firmer and more vibrant skin and more. This procedure is excellent if you are looking for immediate results as you work on improving your skin hydration levels. It is best complimented by an excellent moisturizer and an increase in your water intake. If you aren't looking for a procedure but would like some suggestions for products to help your skin hydration we can help there too. The following two products are best to improve skin hydration.
Hydra Cool Serum
by IS Clinical is wonderful for a little extra something in skin hydration. This product calms irritated skin, is a mild anti-acneic, provides excellent hydration and offers antioxidant protection. It works well for those that have the occasional breakout along with the inflamed and irritated skin.
Moisturizing Complex by IS Clinical
is a versatile moisturizer that is truly effective. Full of antioxidants, powerful botanicals as well as vitamins and bionutrients. This powerhouse not only helps your skin's hydration levels but also protects it against all those things you come into contact from day to day that take a toll on your skin. We are located in Aurora, Ontario and would love to help you in any way we can with your skin hydration issues. If you aren't quite sure what would be the best approach for your skin, please feel free to
contact us
with any questions you may have. We want you to have the best skin possible.