Botox & Filler Treatments
Botox for wrinkles is one of the most popular non-surgical facelift procedures in the 21st century. Botox injections can restore the glow of youthfulness and make your dream more of a reality.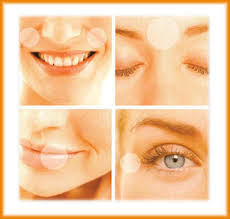 Couple Botox with our fillers and you have an instant age-defying face lift.
When your skin is young, it stays supple, radiant and smooth thanks to a component that is naturally present in the body; hyaluronic acid.  When it ages, your skin loses its ability to retain water as its hyaluronic acid content decreases, and wrinkles appear.
However, the aging of the skin isn't a fatality…. Today, new treatments let you say goodbye to all your wrinkles, from the finest lines to the most profound grooves; redraw your lips!  Contour or increase their volume in a natural way; firm, smooth, and enhance your face's contours and reliefs, simply and effectively.
 Naturally Safe, Naturally Efficient, & Naturally Enhanced
Book your free consultation today. 
Please call us with any questions or concerns; we want you to completely understand what you are booking and the costs involved.
Gift Certificates are Available.