Makeup and More at Uptown Laser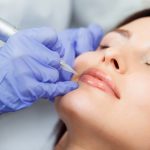 Permanent Makeup
For a lot of people, the idea of tattooing makeup on their face immediately conjures images of Permanent Makeup (PMU) from the 90's.  In the past, traditional tattoo ink was used for Permanent Makeup and it usually aged to a very unflattering colour.  Permanent Makeup has come a long way since then. The pigments used today are organic and don't contain chemicals.  Today's high-quality pigments are realistic and natural-looking and are shade-matched to the client.  Beautiful, natural, imperceptible results can be achieved with Permanent Makeup.
Is PMU the right solution for you?
When performed by a professional, permanent makeup can visually diminish natural flaws such as asymmetrical features and discoloration. Permanent cosmetic enhancement can subtly correct imperfections; which is very difficult to achieve and maintain with traditional makeup pencils and powders.  Near sighted?  Far sighted?  Can't see in the mirror anymore?  Why struggle every morning when you can sleep in knowing you're already ready to put your best face forward.  Permanent Makeup is a great solution if you have allergies or sensitivities which limit the types of traditional makeup that can be worn.  PMU will simply save you time in the morning.  No more smudging, melting eyeliner.  No more bleeding lipstick.   PMU is perfect for correcting over-tweezed brows, concealing alopecia and camouflaging scars.  PMU is a godsend for women and men of a certain age.   As we get older applied makeup becomes more time consuming, challenging and high maintenance.  Permanent cosmetic enhancements can help you turn back the clock with a perfectly executed crisp look.
Your permanent cosmetic enhancement will be designed by a knowledgeable professional makeup artist to achieve the look you desire.
Diane Mazur, Certified Permanent Makeup Artist
Permanent Cosmetic Enhancement Services
Eyebrows
The best eyebrow shape and colour create a more refined, youthful and finished appearance.  Whatever your concern, there is an eyebrow solution for you.
Digital 3D Nano Hairstroke Eyebrows
from $350.00
This technique is for those who are eager to improve the look of their eyebrows, one hair stroke at a time, with a very natural looking result.  The process uses a digital pen with a single needle that's the same diameter as a single hair.  The Individual Hair Stroke technique allows for more precision and accuracy which results in a consistency that cannot be accomplished by hand with a microblade tool. A more effective outcome is achieved as it involves less trauma to the skin which reduces the risk of pigment being implanted too deeply. 
Digital Soft Micro shaded Powdered and Ombre Eyebrows
from $350.00
Micro Shading is a technique that creates a soft powdered effect that resembles eyebrow powder with no harsh outline.  This technique gradually builds up colour defining the shape of the brow with a subtle effect.  An Ombre look is easily achieved with this technique if desired. This is a perfect technique for oily skin.
Other Cosmetic Enhancement Services
Individual Hair Stroke and Micro Shaded Combo Eyebrows
from $350.00
This Combo technique incorporates both the Individual Hair Stroke and Micro Shading methods to create a crisp and defined look that is very natural and realistic looking.  It's a perfect technique for recreating lost eyebrows. 
Eyeliner
The greatest advantage of permanent eyeliner is that you always have a beautiful shape that is professionally drawn. Permanent Eyeliner enhances symmetry and creates the illusion of larger, brighter and more youthful looking eyes.  If you love the look of a fuller lash line, but lack the necessary steady hand to create your own, then this is for you.  
Digital Lash Line Enhancement
from $350.00
Get the look of fuller, darker lashes.  Lash Line Enhancement creates a natural, youthful, eye-opening effect without that obvious lined makeup look.
Digital Permanent Eyeliner 
from $350.00
Shape and placement is custom designed and styled. 
Lips
The perfect lip shape is precise and perfectly balanced with your features.
Pigment infusion enhances your natural lip color, perfects your lip shape, and discreetly redefines your natural lip border giving you a fresh, fuller and more youthful look.  Say goodbye to smudging, fading, streaking, bleeding and drying lipstick. 
Digital Lip Blush
from $350.00
Lip Blush enhances the beauty of your natural lip colour, improves the shape of the lips and creates the illusion of fullness without a made-up look.  This technique discreetly perfects your lip line and delivers very natural youthful results.
Full Lip Pigmentation
from $350.00
Boost the colour and form of your lips.  Aside from having a lip colour that won't fade or smudge, full lip pigmentation defines the shape of the lips and makes them look fuller. 
Lip Liner
from $250.00
Digital Lip Liner infuses pigment around the vermilion border of the lips resulting in fuller, balanced and redefined lips, instantly taking years off your face.
 All permanent makeup procedures include a touch-up appointment.
Permanent Makeup Correction
priced upon consultation
Maybe it's the wrong shape or colour.  Fortunately, in most cases, permanent makeup mistakes can be corrected with an overall improved result.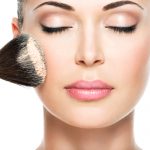 Special Occasion Makeup
Create a forever impression.  Arrive at your event gorgeous and camera ready. Whatever your style, trust your face to the skilled, precise and flawless hand of an experienced makeup artist. Diane Mazur's unparalleled aesthetic sensibility has been honed through years of working on some of the most discerning faces in Hollywood. Diane will address your concerns and goals with the best solution to enhance your beauty naturally and perfectly.  Experience the incredible work of a celebrity makeup artist with over 25 years in the film and television industry.
In-Studio Makeup Application – $50.00
False Eyelashes with Service – $20.00
Tattoo Concealment – Price upon consultation
Scalp Micropigmentation (SMP)
SMP is a non invasive, non surgical treatment for men and women.  SMP is a detailed process that creates an incredibly natural looking simulation of micro hairs.  It's the art of implanting pigment into the scalp with a digital machine.  A specialized micro needle allows for precise replication of hair follicles creating the appearance of density and thickness.  SMP is a great solution for anyone dealing with hair loss, whether it's thinning hair, alopecia, baldness, or scalp scarring.  SMP can enhance the results of hair transplants.  SMP provides instant results with no downtime and with proper aftercare it can last many years.  SMP is the ultimate modern solution for hair loss.
Is Scalp Micropigmentation the right solution for you?
There is a vast array of remedies out there for those that suffer from hair loss or thinning hair; everything, including surgery, hair systems, concealers, lotions, laser treatments, mesotherapy and drugs.  Many report disappointing results from these options.  SMP offers results that are immediate, visually appealing and realistic.  SMP is a cost effective, low maintenance option that merits serious consideration for those with hair loss or thinning hair. 
Eyebrow Lamination, Semi-permanent Eyebrow Lift
Lacquer Brow Lamination is the hottest new trend taking the industry by storm. No matter how many products you've tried; brow gel, pomade, soap brows you name it, it is impossible to achieve a fluffy look that will stay in place all day let alone up to 8 weeks…until now. 
Lacquer Brow Lamination is a custom brow formulated, 3 step lamination system compliant with Health Canada.  This system can be applied to even the most stubborn brow hairs and will realign the directional hair growth and overall shape of the brows for up to 8 weeks at a time.   
This treatment creates the look of added volume and fullness by combing the brow hairs over sparse areas and often upwards resulting in that Instagram model perfect fluffy eyebrow look.
Whether you desires a full and fluffy look or a sleek tame brow, we can achieve it in a matter of minutes, YES MINUTES with Lacquer Brow Lamination.
Eyebrow Lacquer Lamination Semi- Permanent Eyebrow Lift – $125.00 includes tint and shape. 
$100.00 without a tint
For more information or to schedule an appointment, please, contact us below